Our Company Specializes In:
Pave Northwest provides all types of services when it comes to your asphalt needs. Including full dirt to pavement installation on anything from small driveways to large parking lots.  Here is a list of services we provide:
1. Dirt to pavement installation
2. Pavement and concrete removal and demolition
3. Small to large repairs
4. Full depth asphalt installation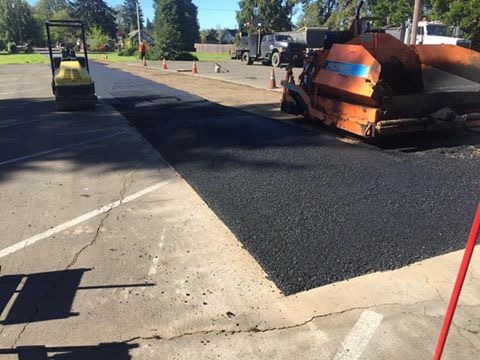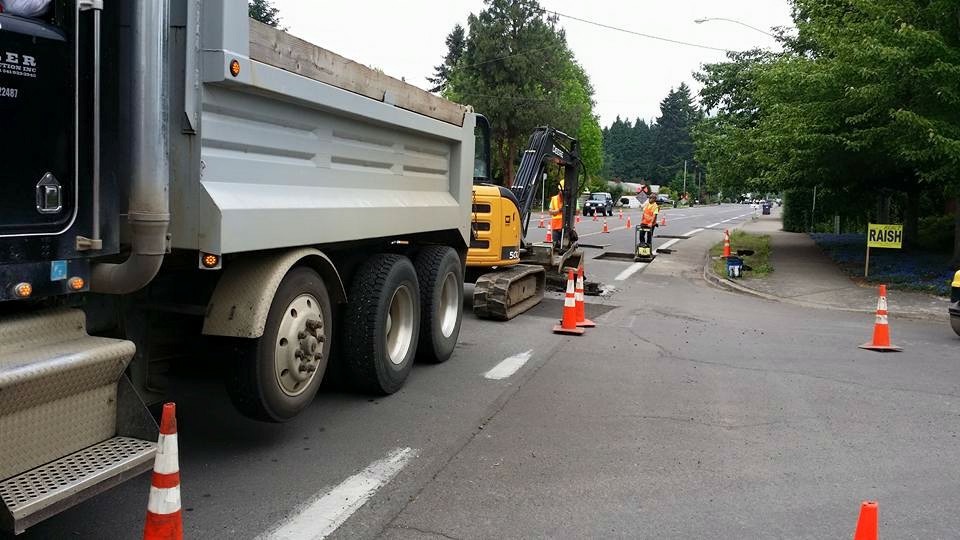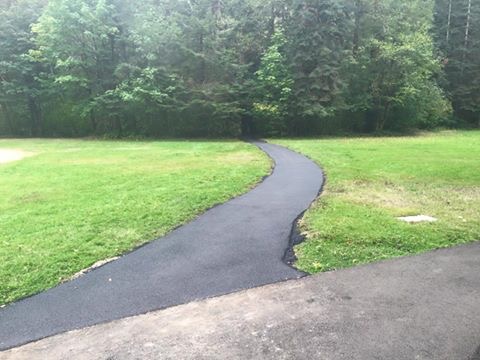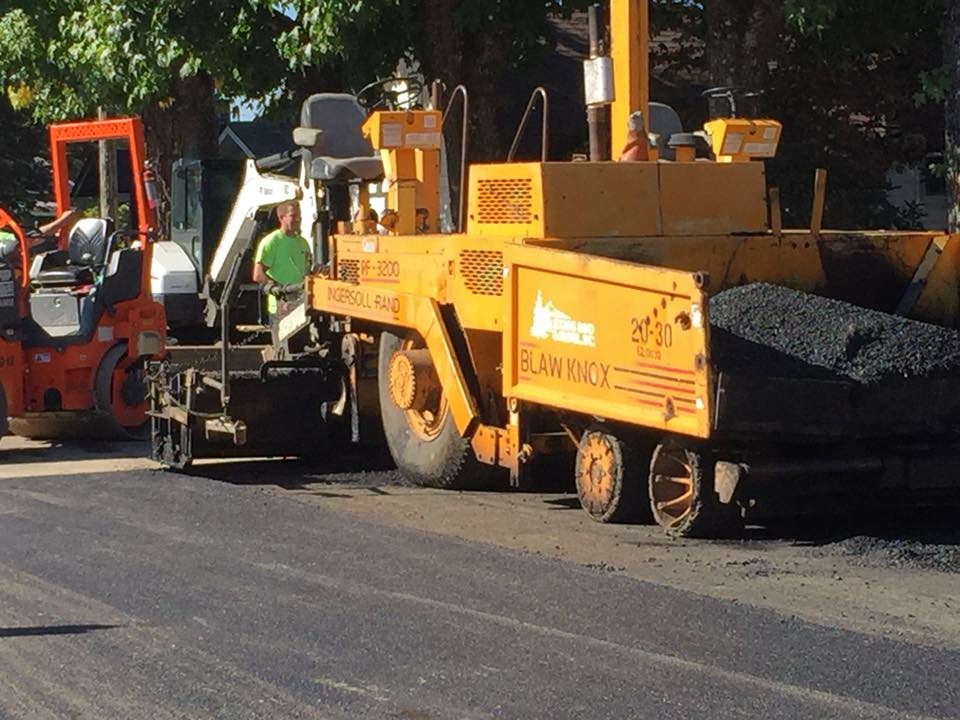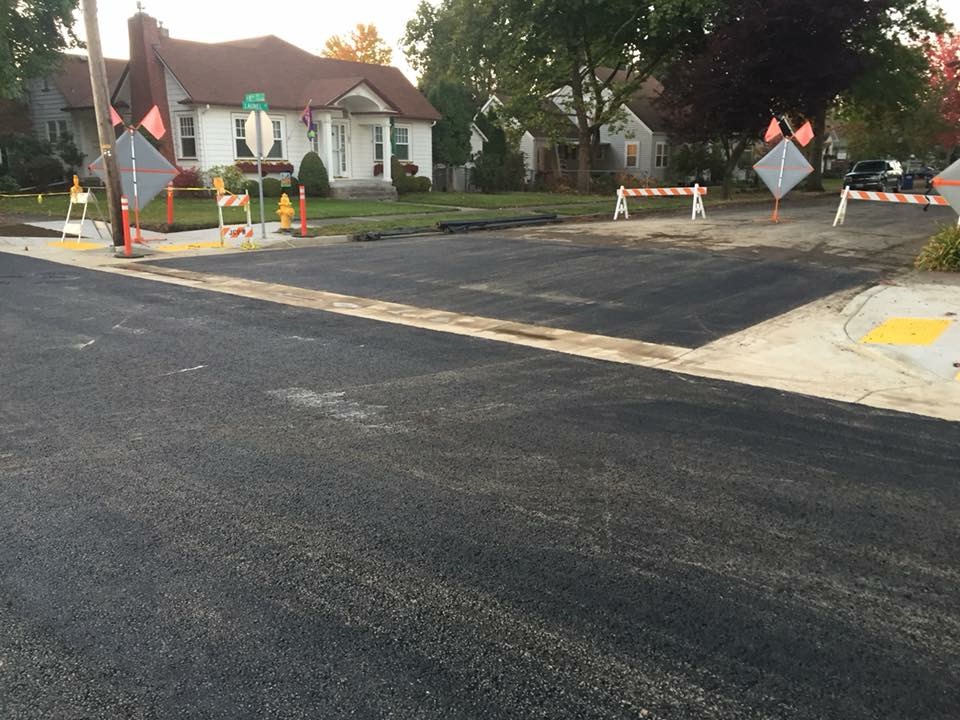 Striping is a great way to revitalize the look of your asphalt parking lot.  It's fairly inexpensive application makes it appealing to anyone that has any striping needs.  We have many years of striping experience in both its application and in the layout process.  From refreshing current striping plans, to laying out new asphalt parking lots, we have the skills and tools needed to create the professional looking job you deserve. We use high quality oil and water based paint from Sherwin Williams and Co. that is formulated for resisting the elements.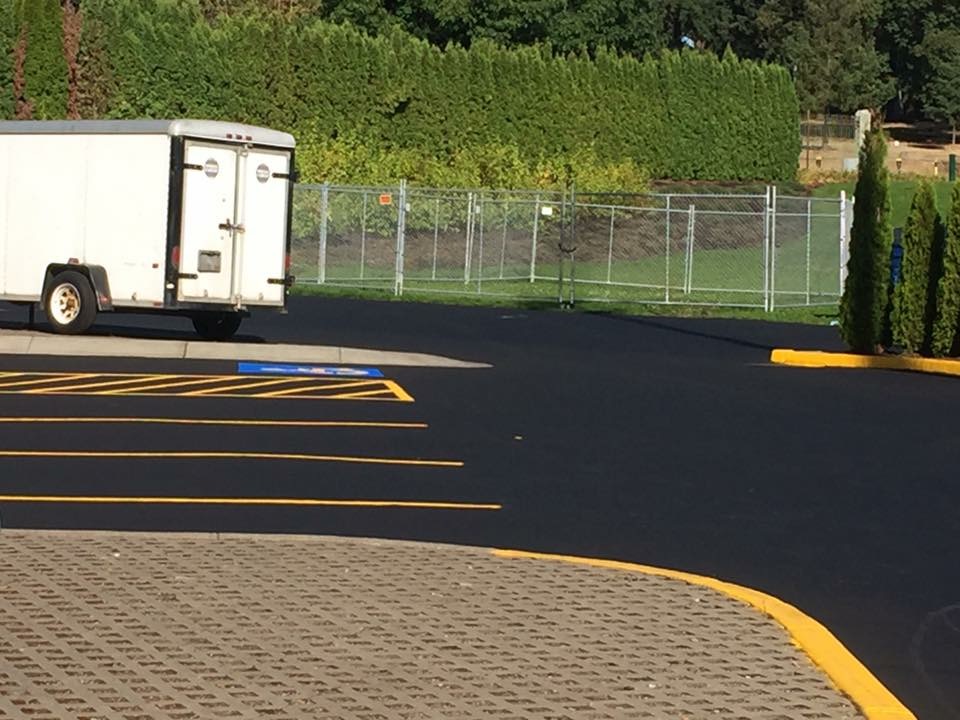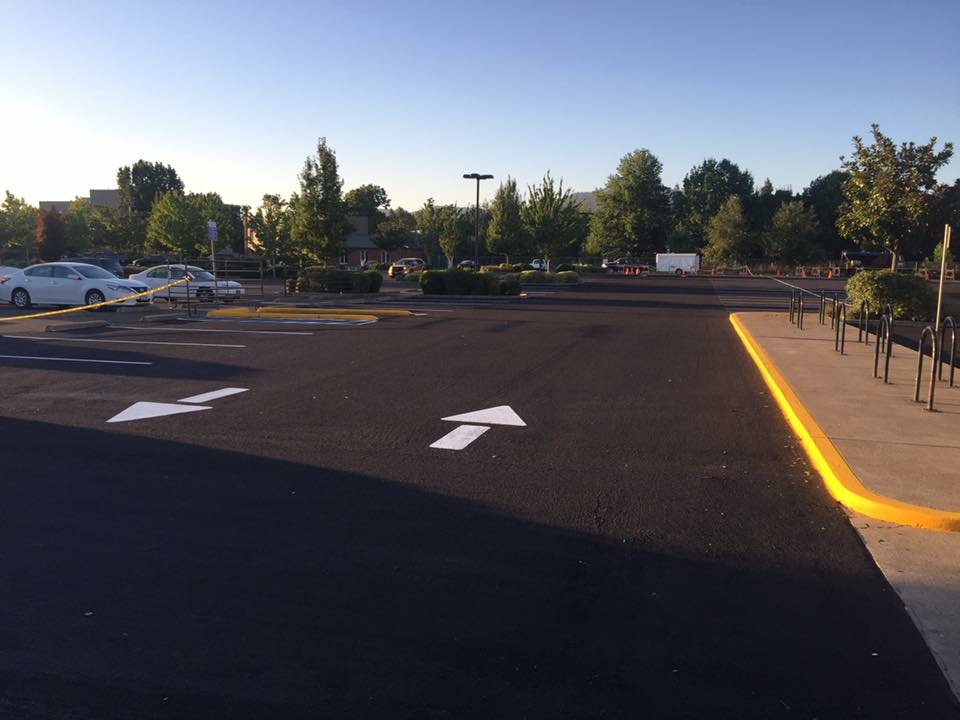 Crack sealing should be considered before you seal worn pavement.  If you do not seal cracks larger than 1/8" wide before you seal, the crack is most likely going to come through the seal again in a very short time.  Crack sealing is a relatively inexpensive process when compared to the long term effects that an untreated crack will cause in your asphalt.  It is quick and easy to apply with very little inconvenience to you.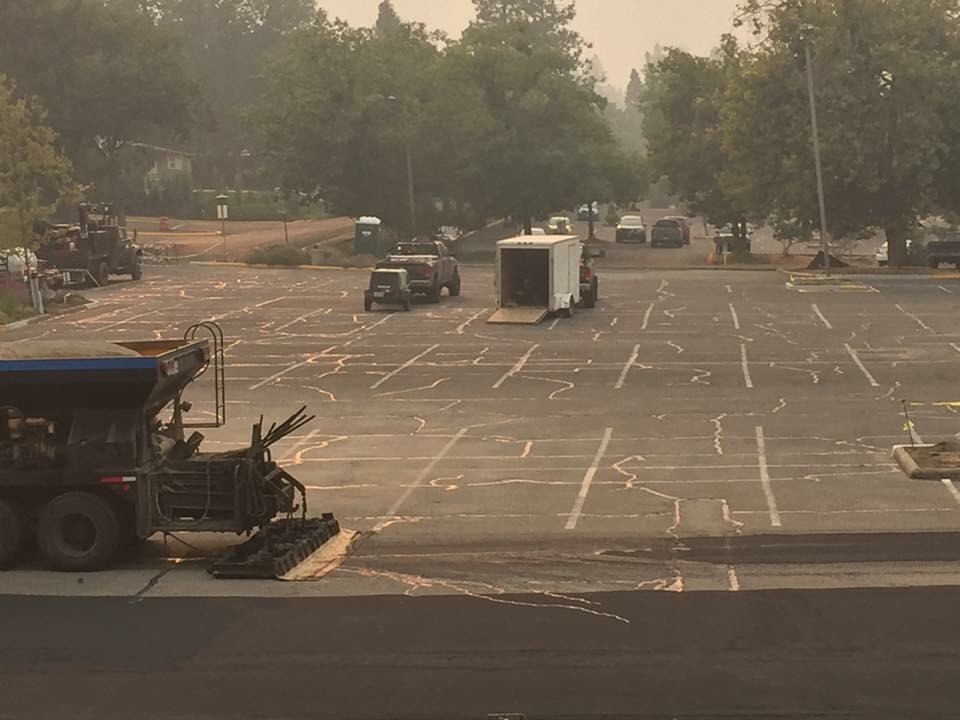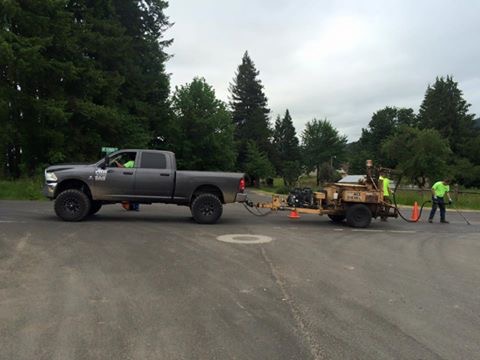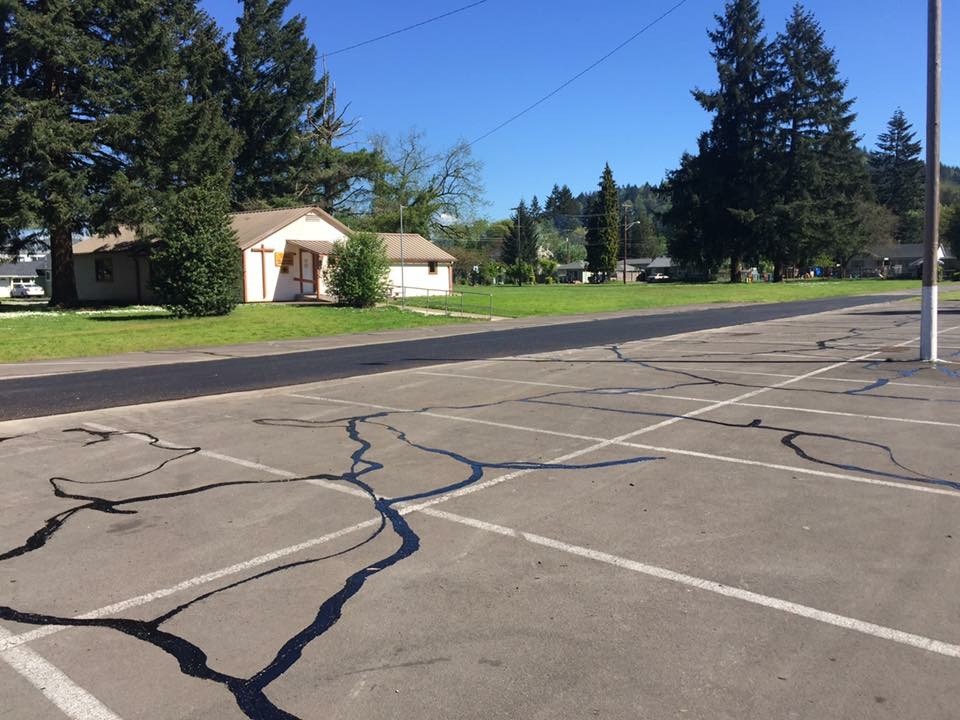 Slurry seal is a preventative maintenance process that is designed to prolong the life of your asphalt surface.  It is a mixture of crushed rock, emulsion, water and sulfate.   When they combine they form a cold mix, asphalt surface.  It is mixed onsite with a large machine and applied continuously using a spreader box, similar to a paving machine.  When it is first applied, slurry is a cold liquid mixture that is brown and sticky.  As it dries, it darkens to a jet black color, like new pavement, and hardens as the cold mix emulsifies.  It creates, depending on type, a new wearing surface anywhere from 1/4"-3/8" thick .  The type is defined by the size of rock being used in the mixture.  Slurry extends the life of your existing surface by approximately 7-10 year, and longer in some cases.  Durability and longevity will depend heavily on the many factors that affect an asphalt surface over its life span. 
TYPES OF SLURRY
There are three types of slurry seal.
TYPE I: Type I slurry seal uses 1/8" minus crushed rock and is a good application on asphalt surfaces that are fairly new and receive light amounts of traffic and wear.  Of the three types of slurry seal, Type I is also the most cosmetically appealing since the rock is crushed much finer, giving it a much smoother texture once dried.  It is the preferred slurry seal application for parking lots and private driveways.  It is a good choice for surfaces that see speeds of 25mph or lower.
TYPE II: Type II slurry uses 1/4" minus crushed rock and is a good application for asphalt surfaces that are older, still in stable condition, but have lost most of their fines (small binding rocks) due to traffic, age, and weather.  Of the three types of slurry, type II is the most popular, cost effective way to maintain older streets for almost all municipalities.  Its rougher surface provides highly effective traction along with being aesthetically pleasing.   It is a good choice on surface streets that see speeds between 25mph and 35mph.
TYPE III: Type III slurry uses 3/8" minus crushed rock and is a good choice for streets that fall under a few specific categories: either streets that see a high rate of wear because of heavy traffic volume traveling at speeds in excess of 35mph, streets that have relatively steep grades, or streets that are in poor shape that have heavy truck traffic.  This is the rougher of the three surfaces and is not very popular in residential neighborhoods, parking lots, or private driveways.